Explosion Rocks Agency to the Stars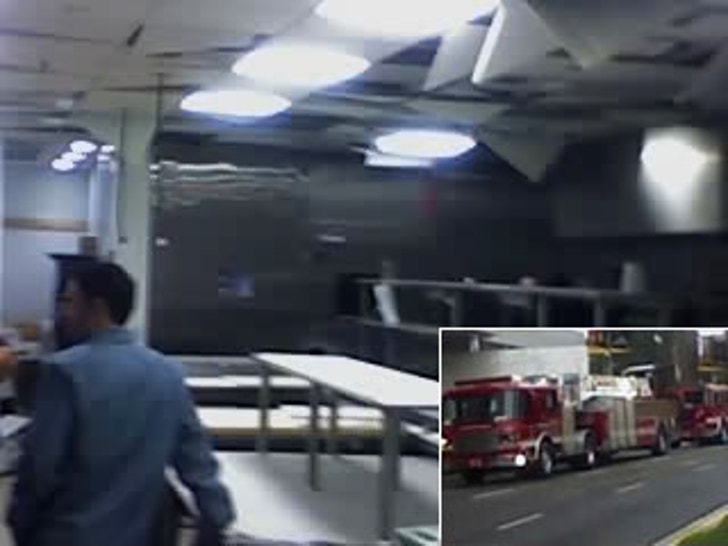 Shortly before 3:00 PM on Tuesday, a massive Boom! shook the new Century City headquarters of the ultra-elite Creative Artists Agency, leaving many pondering the fate of George Clooney, Brad Pitt and other superstar clients who often stop by the office.

While the blast blew out ceiling tiles of the agency's private kitchen and sent adjacent mailroom clerks scurrying for cover, no one was seriously injured. In fact, it appears no megastars were on the premises at the time.
The source: A gas leak ignition in the building's south-facing ground floor private kitchen. As you can see from our exclusive photo, the drop-ceiling tiles took the worst of it.
Only minor injuries were reported -- "bumps and bruises" according to one Los Angeles firefighter. As I left the building, one mailroom clerk was being sent to the Coffee Bean and Tea Leaf to fetch chamomile teas for the entire contingent of shell-shocked mailroom clerks, who were then given the rest of the day off.
The scare comes only a week after its newly-installed phone system began to malfunction, leaving agents' assistants in hysterics as their apoplectic bosses could not be connected with cellular phones, thanks to the new 424 area code.
And we're told some of the agents are seriously burned -- seriously. It appears the architect of the new glass building didn't account for the intense sunlight.