Michelle's Arresting Fashion Statement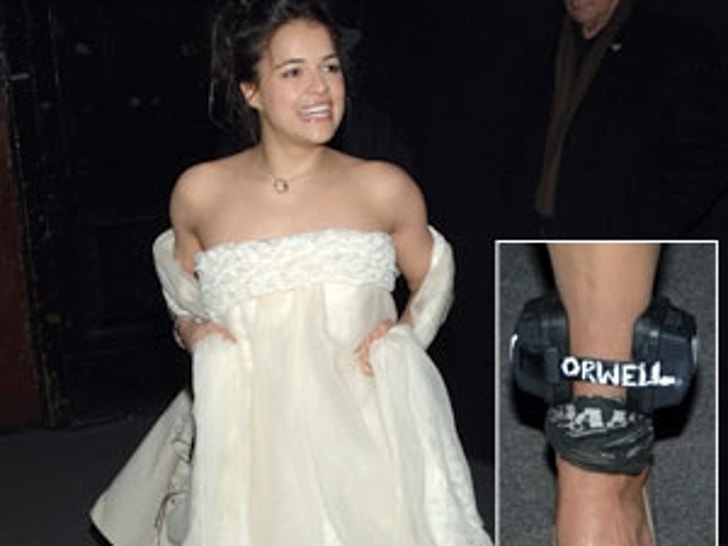 Formerly jailed actress Michelle Rodriguez always said she was a model prisoner. Now she's proving it.

In a humorous attempt to incorporate her infamous criminal past into current style, Rodriguez rocked a fake ankle tracking bracelet to the Marc Jacobs show at Mercedes Benz New York Fashion Week last night. Someone call the fashion police!
As you might recall, the former "Lost" star did some time behind bars last year after she was busted for driving drunk in Hawaii.