Tori Likes It 1000 Different Ways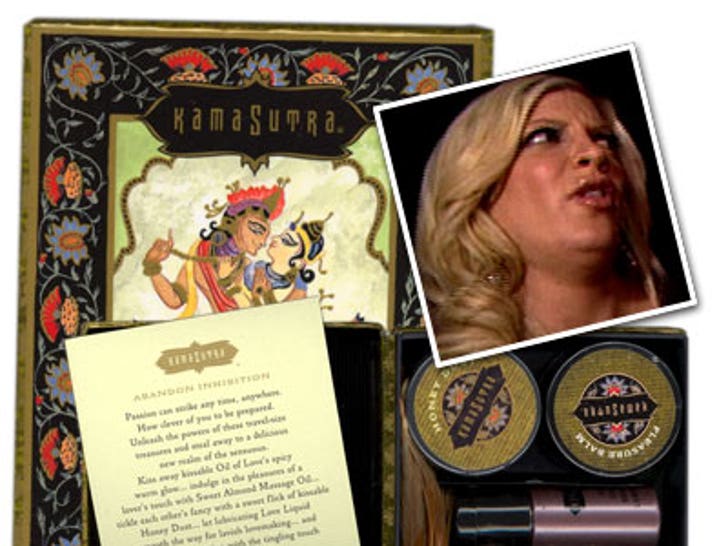 Tori Spelling and hubby Dean McDermott gave gift bags to their Tupperware baby shower guests -- with some kink in 'em-- Tupperware, pearl bracelets ... and the Kama Sutra Weekender Kit!

The portable love kit from kamasutra.com has a tiny feather wand, Spearmint Stimulating Pleasure Balm, and if their guests think that the tribulations of parenthood might be too much, they might want to nix the Love Liquid Sensual Lubricant.
Actual Kama Sutra instructions not included.