Pregnant Anna Got Methadone, Demerol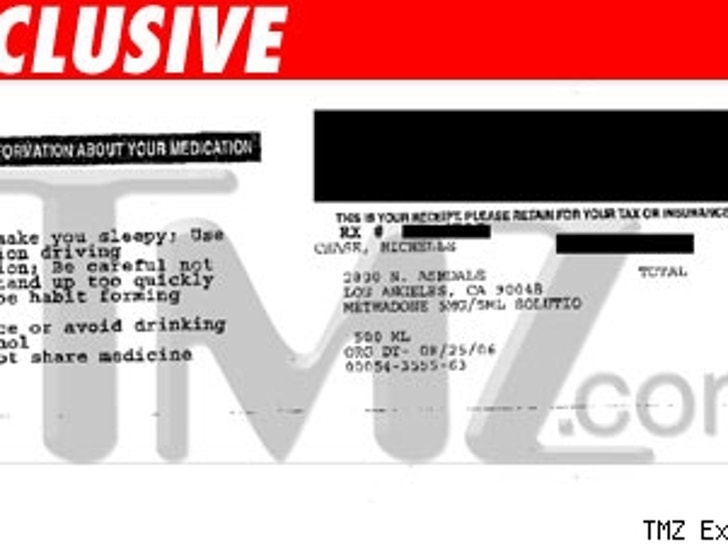 TMZ has obtained documents that show how an 8-months pregnant Anna Nicole Smith scored methadone during her pregnancy -- and the prescription may have been illegal.
TMZ also obtained an air bill dated August 8, 2006, that states a package containing Demerol (30 pills), a morphine-like drug, Dalmane (30 pills), a sleeping pill, and injectable vials of vitamin B12 were sent to Vickie Marshall in the Bahamas. Vickie Marshall is Anna Nicole's legal name. This afternoon, the doctor who sent the medication to Anna told TMZ it was not written for her, even though it was mailed to her. He would not reveal to TMZ for whom it was written.

TMZ has also obtained a prescription dated August 25, 2006 written to a Michelle Chase for 500 ml of methadone (5mg/5ml solution). Michelle Chase was also a name used by Anna. According to California law, it's illegal to give a false name or false address "in connection with the prescribing, furnishing, administering, or dispensing of a controlled substance."
TMZ has also obtained a separate air bill, dated the very same day, that shows a package containing 500 ml of methadone was sent to Vicky Marshall in the Bahamas.
We're told one of the main reasons Larry Birkhead broke off his relationship with Smith was because she was doing drugs while pregnant. Birkhead has accused Stern of facilitating Smith's drug use.
Dannielynn was born September 7, 2006.