Dr. Kapoor: "Pregnant Anna Not on Drugs"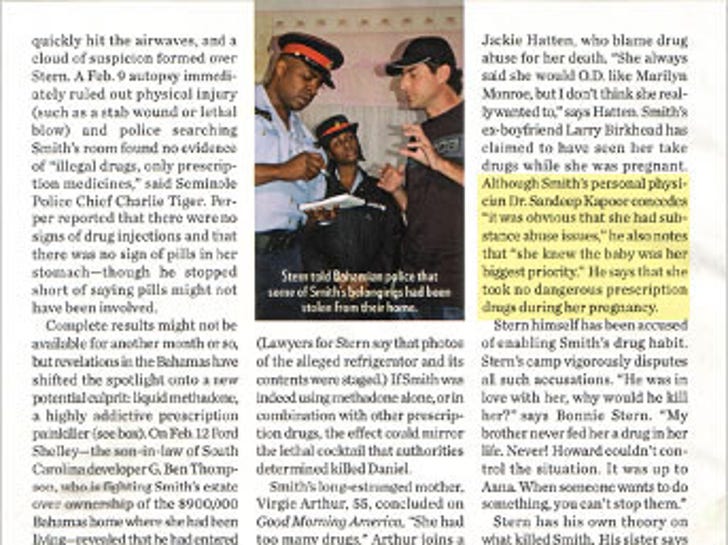 In an interview with PEOPLE magazine out this week, Dr. Sandeep Kapoor -- the doc described in the article as "Anna's personal physician" -- says that the former Playmate took "no dangerous prescription drugs during her pregnancy." Wha huh?!

As TMZ first reported yesterday: A prescription for methadone was written by Dr. Kapoor on August 25, 2006 for "Michelle Chase," a known alias of Anna Nicole Smith, who was eight months pregnant at the time! Maybe he forgot.
TMZ tried to reach Dr. Kapoor for a statement, but he quickly said "no comment" and hung up the phone.