Ex-NBA Star Hardaway: "I Hate Gay People"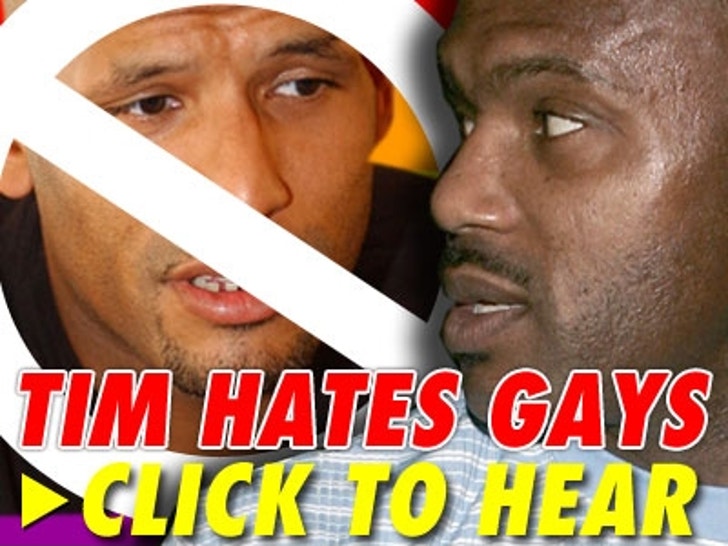 Isaiah Washington has a new point-man on Team Gay-Bashers.

Former NBA star Tim Hardaway is catching fire today after he went on a gay-hating tirade yesterday afternoon on the radio. "I hate gay people, so I let it be known," said Hardaway. "I don't like gay people and I don't like to be around gay people. I am homophobic ... [Gay people] shouldn't be in the world or in the United States."
Hardaway spewed his venom on Miami's Sports Talk 790 The Ticket in response from a question from host Dan Le Batard about John Amaechi, the retired NBA player who has revealed in a new book that he's gay. NBA commissioner David Stern removed Hardaway from league-related appearances during this weekend's All-Star festivities in Las Vegas. Hardaway subsequently apologized, but not for his actual sentiments: "I shouldn't have said I hate gay people or anything like that. That was my mistake."
Amaechi responded last night to Hardaway's comments: "It is ridiculous, absurd, petty, bigoted and shows a lack of empathy that is gargantuan and unfathomable. But it is honest."