Anna's Mom Wants the Body: Round Two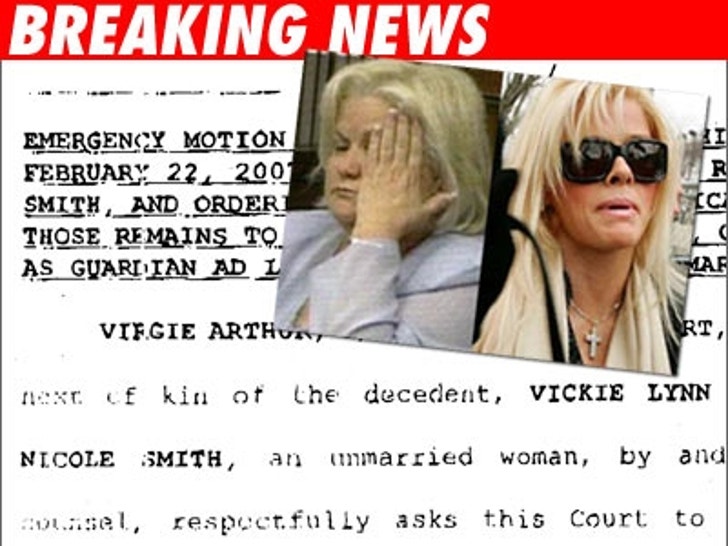 Virgie Arthur, the mother of Anna Nicole Smith, has filed court papers asking a judge to issue an emergency order stopping the release of her body to the court-appointed guardian of Dannielynn.

In the documents, filed today in Florida, Arthur says that "as natural mother and next of kin" of Anna, she is "entitled to make the decision regarding where [she], her child, is to be buried.
TMZ is told a judge will decide whether to grant Arthur's request, or deny it, paving the way for Anna's burial in the Bahamas.