Elisabeth: "Rosie and I Are Friends"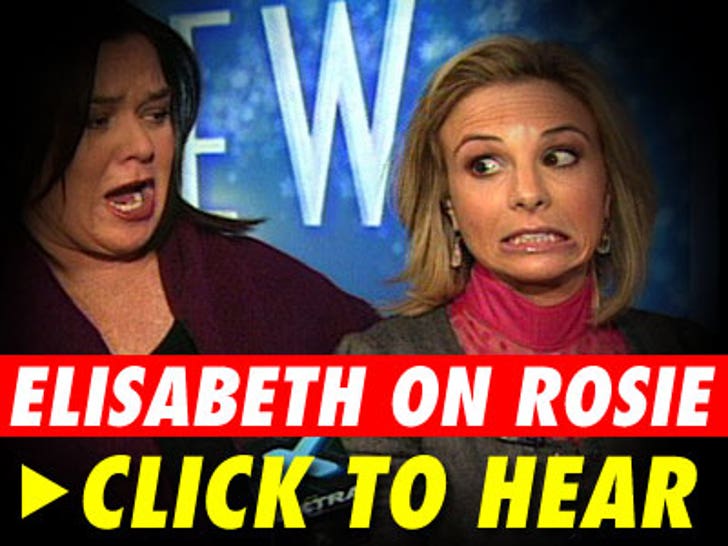 Elisabeth Hasselbeck set the record, er, straight regarding reports that she is being bullied off "The View" by Rosie O'Donnell.

Earlier this week, the motormouth mamas got into a heated tiff over The Patriot Act, which allegedly left Elisabeth in tears backstage. While rumors swirled that "her days were numbered," Hasselbeck told L.A. radio station Star 98.7's Valentine and Lisa Foxx, "Rosie and I are friends." Define friends! Hasselbeck added that she and Rosie, despite political differences, have "a lot in common," and that the reason the women on the show can talk about such controversial topics is because "there is respect at that table." Is that what you call it?!
In an obvious reference to her previous stint on "Survivor," Elisabeth did admit that being the lone conservative voice on the show can make her feel like she's "out on an island sometimes."
Somehow, sleep deprivation and barbecuing rats seem like paradise compared to sitting with "The View" yentas every day!