Casting Secrets of Convicted Felons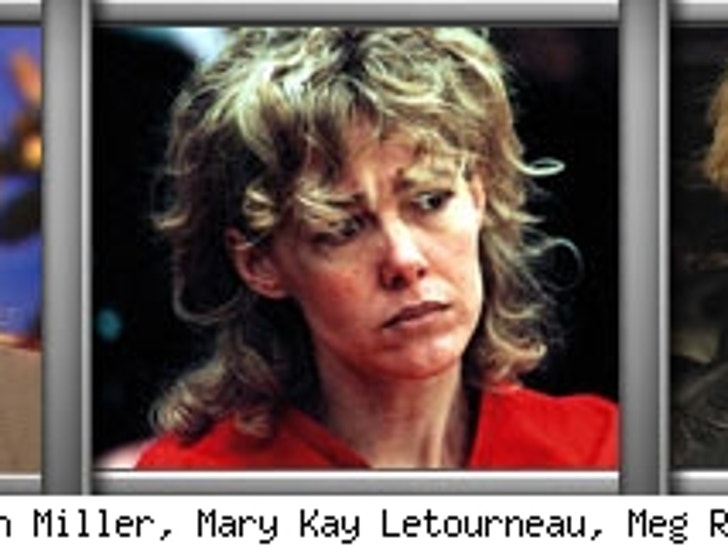 When you look at Meg Ryan do you immediately think, "She would be convicing as a statuatory rapist?" When you think of Farrah Fawcett, do you think, "sex symbol" or "child murderer?" True crime author Gregg Olsen decided to ask the actual rapist and murderer what they thought!
Olsen's first thriller, "A Wicked Snow," just came out in paperback. But over the years, he's interviewed some of the most notorious female criminals ever, including hundreds of interviews with teacher/convicted rapist Mary Kay Letourneau. The Seattle schoolteacher, who had a sexual relationship with her underage student Vili Fualaau (whom she later married), wanted Meg Ryan to play her in the TV movie "All American Girl." Instead, it was Penelope Ann Miller -- whom Letourneau never heard of.
"I don't get it at all," she said. "Penelope was good, but I think she played me like I was crazy. Maybe Meg would have been a better choice."
Diane Downs was in prison for killing a daughter, injuring another and paralyzing her son. She was the subject of
the Farrah Fawcett mini-series "Small Sacrifices." Most people would say Farrah is as sexy as it gets, but not Downs. "I know that you'll probably think I'm egotistical or something, but I don't think Farrah looked like me at all," Downs told Olsen. "I think I'm prettier and have much nicer eyes. All I can say is that her hair looked good."
Pam Smart has been in prison for two decades for the murder of her husband, insurance salesman Craig Smart. She was a teacher's aide/weathergirl wannabe who seduced her lover into killing Craig. Her story was told in the TV movie "Murder in New Hampshire," starring Helen Hunt, and was the inspiration for the Nicole Kidman movie "To Die For."
"I'm famous here," she says of being the subject of books and two films. "Everyone wants to take a potshot at me; the guards, the other offenders. It isn't easy being me. Both actresses got it wrong because I didn't do what they said. I'm innocent. Those movies were fiction."