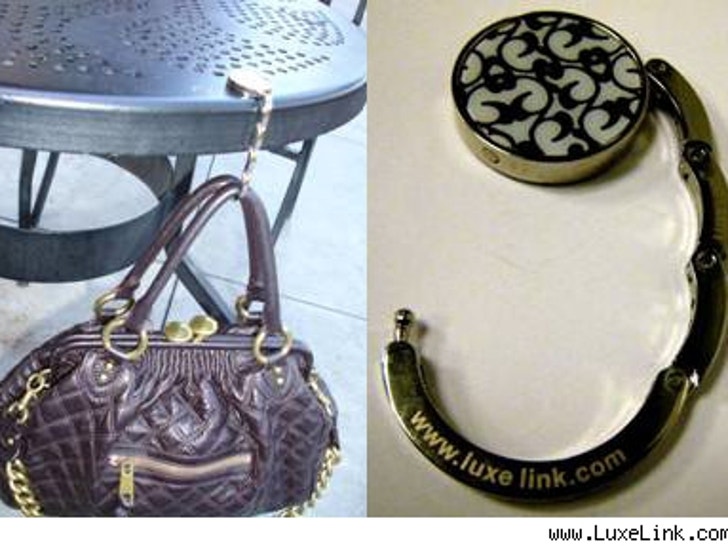 Every woman who's spent a small fortune on one of those designer handbags knows the dilemma of where to put their pricey pouch when in a restaurant. You don't want to put it on a filthy floor, and not all chairs make it easy to drape your strap over the back. If this sounds familiar, the crazy kids over at Luxe Link have got your bag!

Created by a couple of clever NYU students, the small chrome piece allows you to attach your handbag to the edge of just about any table. About the size of a silver dollar, or one of Beyonce's hoop earrings, the Luxe Link has already won over celebrity fans like Tori Spelling and Lindsay Lohan.
Definitely a must-have for the girl who has everything ... in her purse!