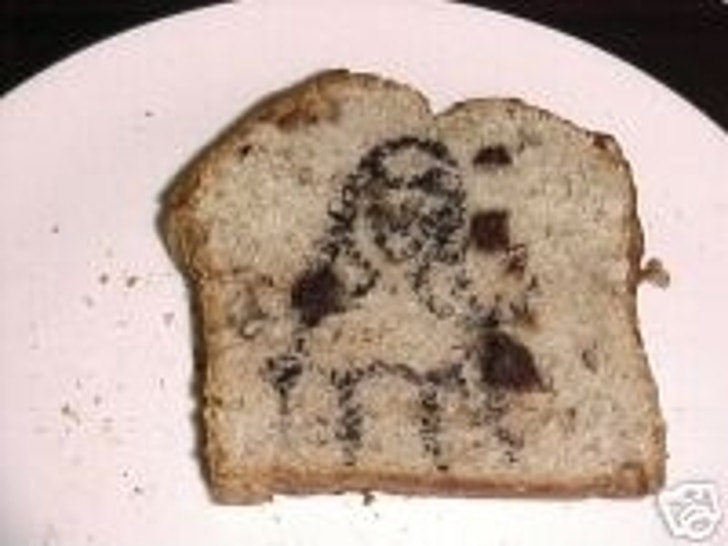 "American Idol" screecher Antonella Barba's breathy Jessica Simpson-like caterwauling will likely get her bounced from the show very soon. Thanks to an eBay auction, you can keep Toni near to you, or just eat her for breakfast.

Sordid images have surfaced of the Simon-tweaking idolette, making her one of the most popular Internet searches ... and now she's been immortalized in a slice of toast.
Want to spread something on this piece? Bid!