McConaughey and Hudson Shred the Gnar!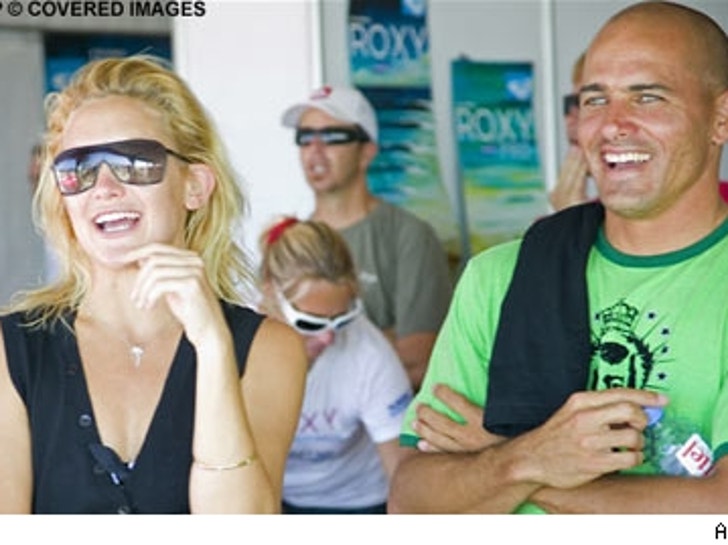 Kate Hudson was snapped having a giggle Down Under with Cameron Diaz's smiley surf boy, Kelly Slater, while "Fool's Gold" co-star Matthew McConaughey treated the press to a shirtless interview at the first stop on the Association of Surfing Professionals world tour.
Hudson seemed quite taken with eight-time Foster's ASP world champ and serial startlet-dater Slater, who has dominated in the surf (and turf) competition.
McConaughey, who's been enjoying the Aussie beaches in advance of a surf-themed film, gave journalists his take on the sport, saying, "I'm gettin' a workout from all the paddling." Rad!