Anna Nicole Death Timeline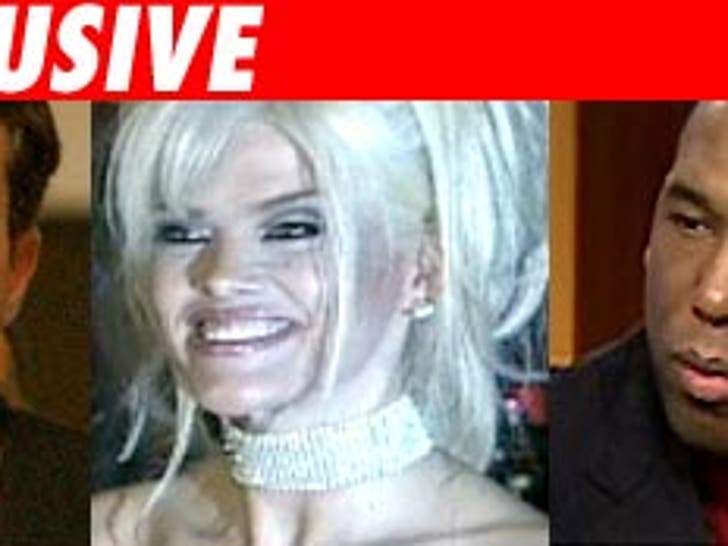 TMZ has pieced together some of the events that ended in the discovery that Anna Nicole Smith was dead.

Rewind to the morning of February 8. Anna Nicole Smith was in bed in her suite at the Seminole Hard Rock Hotel and Casino. Tasma "Taz" Brighthaupt, the wife of bodyguard Big Moe, was tending to Anna. Taz believed Smith was sleeping. Mid-morning, she left the suite and went with Big Moe to the airport to pick up some people.
We're told that just before noon, Big Moe, his wife and several others entered the hotel lobby. As they approached the elevator, Howard K. Stern came down the elevator from Anna's room. They all chatted and all went upstairs. Moe and his wife went into their room in the suite, leaving Howard in the living room. We don't know if Howard entered Anna's room.
We're told that a short time later (just after 12 noon), Moe was getting ready to leave. Howard asked Taz if she would stay and tend to Anna. She remained and Moe and Howard left.
We're told once in the lobby, Howard began pacing as he used his cellphone. Moe left the hotel.
We're told Taz never spoke with Anna that day. Taz assumed she was sleeping. Taz was using a computer near Anna's bed, never knowing there was trouble. At around 1:30, Taz realized something was wrong and called her husband. Moe then called the hotel, and someone on the staff then called 911.
It is unclear what Stern was doing between 12:00 and 1:30, but we're told he did not go back to the room during this timeframe.