Popper Popped for Small Arsenal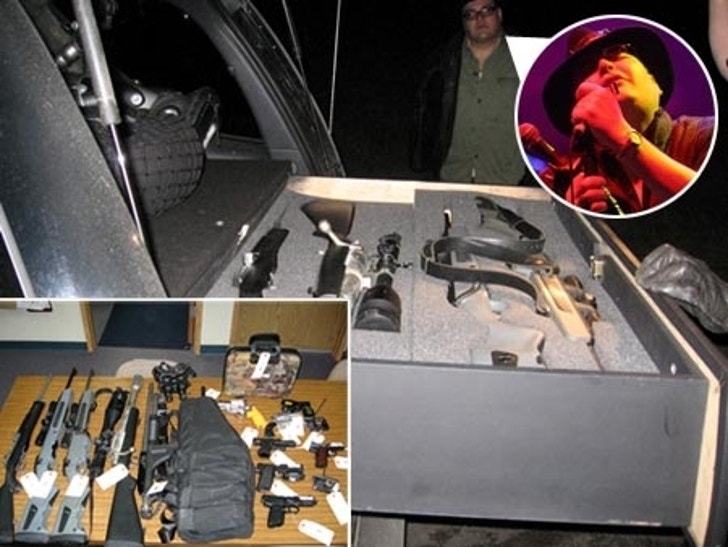 Blues Traveler frontman John Popper was arrested in Spokane, Wash. yesterday for speeding (111 mph, no big deal) and marijuana possession (not exciting). But during the search, officers found multiple hidden compartments in Popper's vehicle -- which held a total of 14 weapons, including four rifles (one of which was a 50 caliber), nine handguns and a switchblade knife! Now we're talking!

According to the Washington State Patrol (WSP), Popper told troopers that he had installed these items in his vehicle because (in the event of a natural disaster) he didn't want to be left behind. Someone has been watching too much "Jericho."
Popper was arrested along with a friend, Brian Gourgeois, who was driving Popper's car at the time. They will both be charged with possession of a controlled substance and possession of drug paraphernalia. The WSP also says that DEA agents seized Popper's vehicle, and he could face federal charges of possessing a vehicle with hidden compartments. Let's hope his harmonica playing goes over well in the big house.