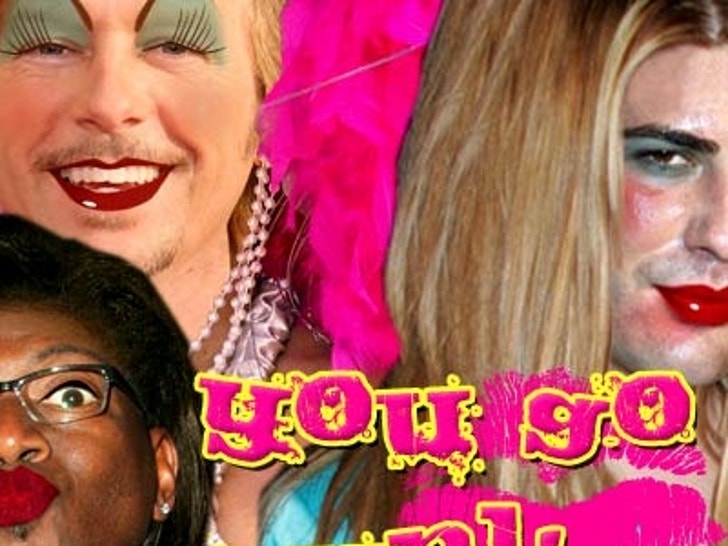 Did you ever wonder what it would be like if some of our favorite male stars did themselves pretty? Wonder no more! We've prettied 'em up and they're ready to go!
TMZ brings you all the hotties ... fabulously dragged into this sensational gallery!
Do you want even more hot pix? Of course you do! Yes! Click on over to this fleshtabulousness!