DiCaprio's Bodyguards Arrested in Israel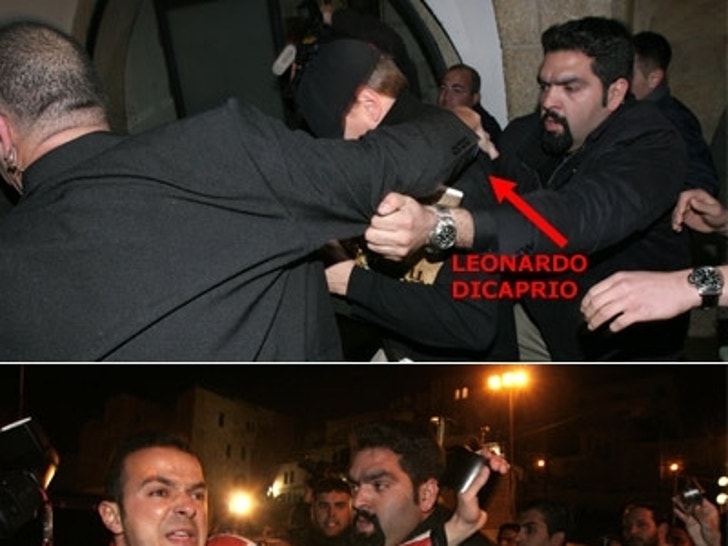 Two of Leonardo DiCaprio's bodyguards were arrested yesterday by Israeli police after getting into a fight near the Western Wall in Jerusalem as DiCaprio and Israeli girfriend Bar Refaeli visited Judaism's holiest site.

DiCaprio and Refaeli were taking a private tour of the Western Wall tunnels, Reuters reports, and photographers waited outside the tunnels for the couple, whose visit has stirred up a media frenzy in Israel. "Two of [DiCaprio's] security guards were arrested by police after being involved in a fight that broke out," said Micky Rosenfeld, a police spokesman, to Reuters. "They are being questioned."
No comment was immediately available from reps for DiCaprio.