McCain Gets March Madness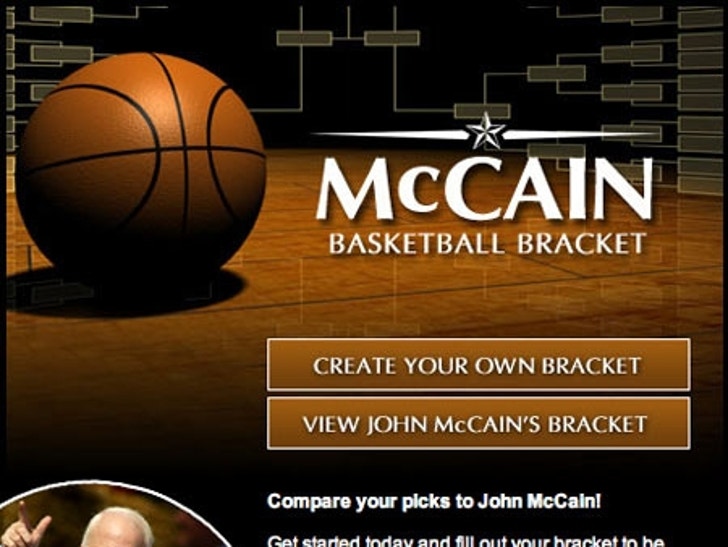 The NCAA Men's Basketball Tournament kicks into full swing on Thursday, and millions of sports fans will be rushing to the web to fill out their brackets at ESPN, Fox Sports and ... JohnMcCain.com?

For some reason, McCain is hosting a basketball pool on his campaign website. Winners will receive a McCain 2008 fleece, hat or pin for their "prognostication prowess." You can even compare your picks with McCain's -- but his suck! He picks all four number one seeds to make the Final Four and that has NEVER happened.
Hey John, stick with the campaigning, will ya?