Candy Shows Tori Some Baby Love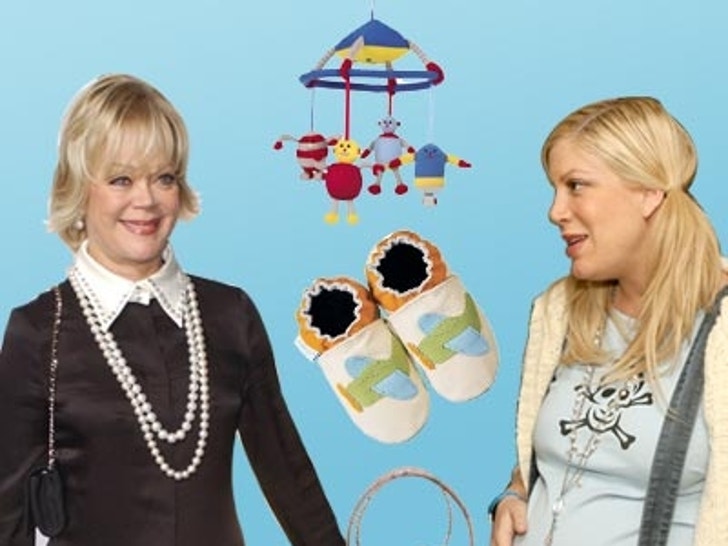 With their blood feud apparently water under the "90210" bridge, frosted Candy Spelling has already begun showering Tori Spelling's son Liam with gifts!

Grandma Candy plunked down over $1700 for her new grandson at West Hollywood baby emporium Petit Tresor on Wednesday. Among the items Candy had an assistant order were a $1250 Mia Bossi leather diaper bag, a half dozen onesies and gowns, airplane booties and a babybot mobile.
Now that baby Liam Aaron has become the olive branch in the Tori vs. Candy grudge match, time will tell if it's the end to this latest Spelling drama ... or if Linda Evans will play Candy in the TV version!