Lance's Ladies Look Alike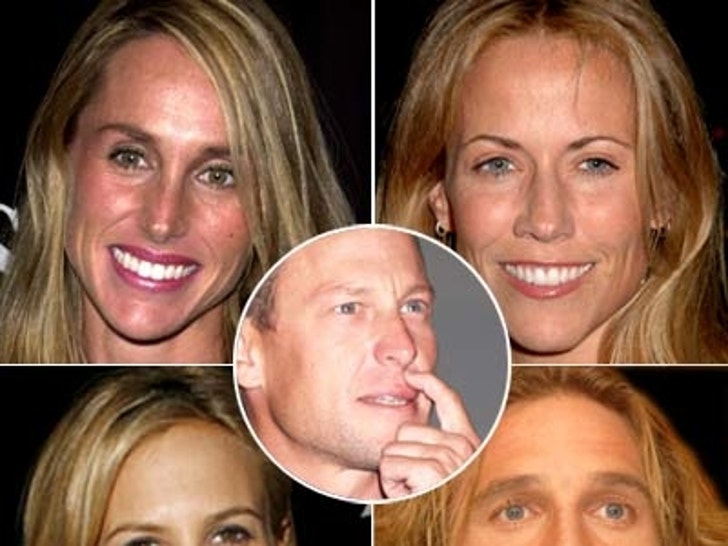 Lance Armstrong has a thing for svelte ash blondes!
The seven-time Tour de France champ was married for five years to Kristin Richard (upper left), and had some fun with rocker Sheryl Crow (upper right), and has recently been spotted hanging out with fashion designer Tory Burch (lower left), who all just happen to bear a striking resemblence to each other and to another highlighted hetero...
If Kristin, Sheryl and Tory bulked up, fried in the sun for two weeks, went on a year-long bender and shaved every smidgen of body hair, they'd be a dead ringer for Armstrong's workout buddy, the shirtless wonder himself, Matthew McConaughey (lower right)!
Instead of recycling his blondes, Lance might want to listen to Ms. Crow: "A change would do you good!" Livestrong!