Phil Spector Jury: 'Specting to Make a Killing?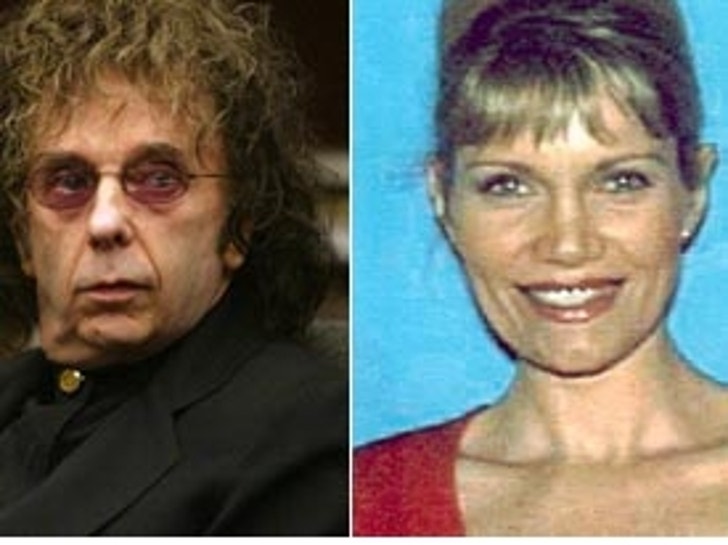 Jury selection in the trial of Phil Spector began today in Los Angeles, and while there's no shortage of coverage about the proceedings -- pretty standard by celeb trial standards -- what's so amazing to yours truly is a couple of jury factoids casually tossed in by the Los Angeles Times today.

The first shocker is the disappointing decision by Superior Court Judge Larry Paul Fidler to allow cameras in the courtroom. After the OJ Simpson farce presided over so sloppily by Lance Ito, any judge in his right mind would ban cameras in a bid to stop the lawyerly showboating. ("If it doesn't fit, you must acquit!", anyone?) Lana Clarkson deserves a modicum of dignity in death, even if she did star in Roger Corman schlockers like "Barbarian Queen II: The Empress Strikes Back."
Already, the effects of this wrong-headed judicial decision are being felt, as seen by the second Times factoid: "The first panel of 75 prospective jurors appeared this morning. Asked by Fidler if any would have difficulty serving on a trial that could last through spring, 34 raised their hands."
It's March 19th. The first day of summer is June 21st. And more than half of the first truckload of jurors still want in on this trial?
If you're L.A. District Attorney Steve Cooley, the first order of business should be to seek the excusal of anyone who said that they could actually serve on the Spector jury: Volunteering for this sort of mission is prima facie evidence that you're exactly not the sort of person who should serve on it.