K-Fed Ain't Getting What You Think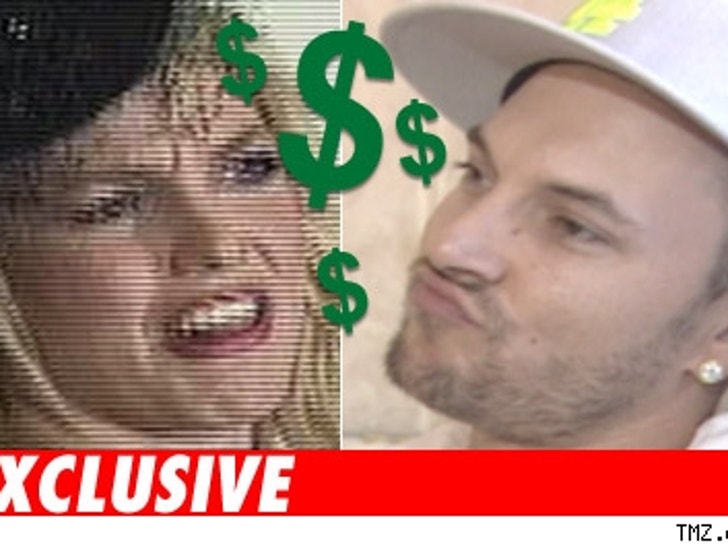 News reports are circulating that Kevin Federline will score $19 million in his divorce with Britney. Hardy har har.

TMZ knows the real deal -- and Kevin isn't getting anywhere near 19. The real story -- put a decimal point between the 1 and the 9 and then reduce it significantly.
As for why K-Fed isn't in a position to bargain -- Britney's disso-queen lawyer, Laura Wasser, drafted an airtight prenup before the marriage. Kevin will end up pocketing around a mil.
The divorce is winding its way to a quick end. Britney and Kevin are getting along, and they have agreed in principle to a custody arrangement. As TMZ first reported, there will be a 50/50 custody split for now, but in the long run , Britney will get primary custody.
As for how Britney is doing, we're told she has had an utter personality change since going into rehab. She has become "nice as well as reasonable," according to a source who has contact with her.