Happy Birthday Miss Jones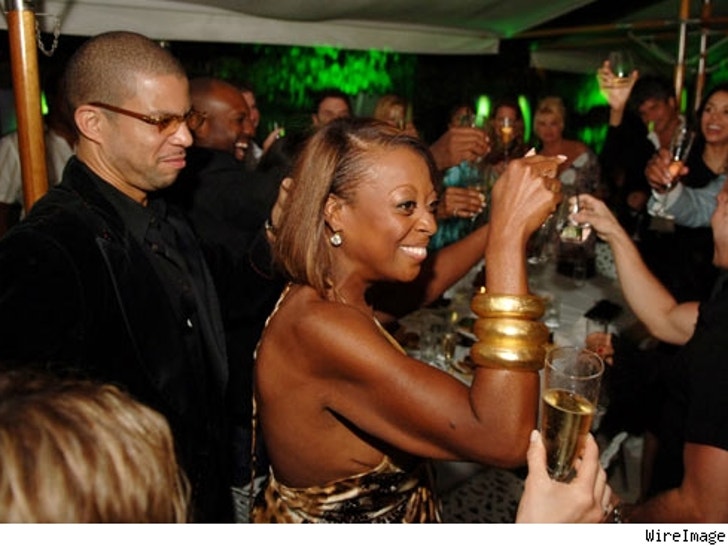 The ravishing loveliness that is Star Jones celebrated her miscellaneous birthday with her debonair and adoring husband, Al, seen behind her, clearly enjoying "The View!"

Star, wearing a racy form-fitting halter dress that revealed her scrumptious figure, toasted along with guests at Social Miami. Girlfriend's been working out!
Star's stunning new blonded bob perfectly frames her pixie-like features, which were already glowing in the golden reflection of her demure jewelry ... or is it just the love of Al?
Whatever it is, happy birthday to the radiant Miss Jones, a star whose zenith has yet to be reached!