Jacko's Concert Tour -- Bogus!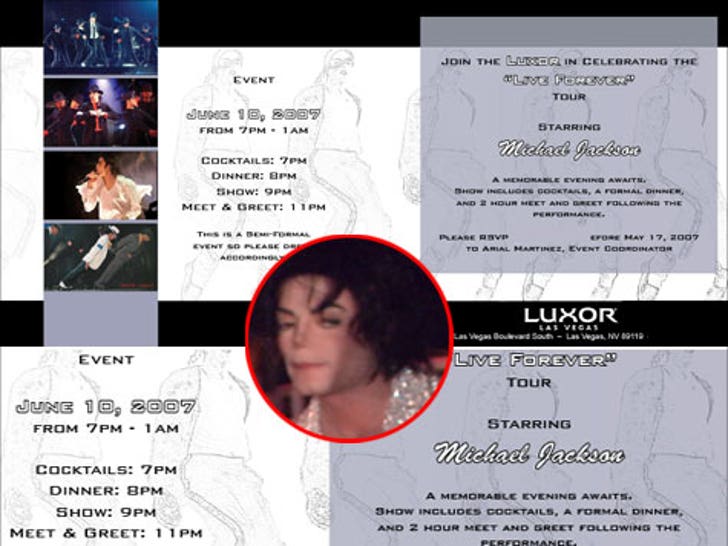 It looked like Michael Jackson was officially taking his show on the road ... and kicking it off in Las Vegas. However, Jacko's rep, Ramone Bain, says the whole thing is a "fraud."

An invitation to a celebration for Jacko's upcoming "Live Forever" tour, was first obtained by Michael Politz with TheVegasEye.com, and described a semi-formal bash at the Luxor hotel on June 10. The invitation also says there will be a two-hour meet and greet session after the performance.
Jackson hasn't performed on U.S. soil in more than five years, and now it looks like MJ fans will have to wait even longer to see their hero live and in concert. Bummer.