Leo Takes the Bar to Vegas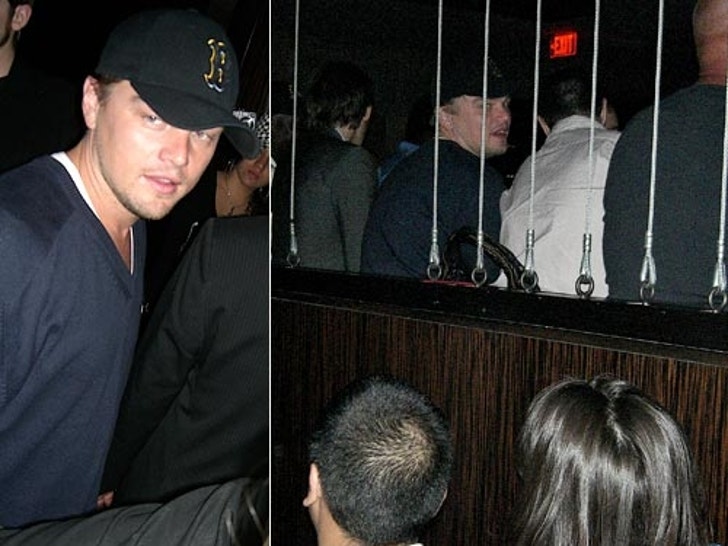 Something was in the water (or Grey Goose) this weekend in Vegas, because the place was crawling with celebs, and even famously camera-shy Leonardo DiCaprio got snapped.

Leonardo and Britney Spears made separate, but equally notable splashes in Sin City this weekend, with Leo showing up for JET Nightclub's first anniversary party with girlfriend Bar Refaeli and her dad, while Britney had dinner -- and a soft drink -- at TAO.
DiCaprio, perhaps returning the favor for Bar's taking him home to meet the folks in Israel last month, brought the lady and her pops to JET's birthday bash, partying with "Blood Diamond" co-star Djimon Hounsou, and pals Luke Wilson, Woody Harrelson and Kevin Connolly.
Meanwhile, Britney donned her now-customary wig 'n hat look to dine with two unidentified friends at TAO, munching on veggie dumplings and, yes, drinking Pepsi. We're told that she stayed for a brief dinner and wasn't spotted thereafter.