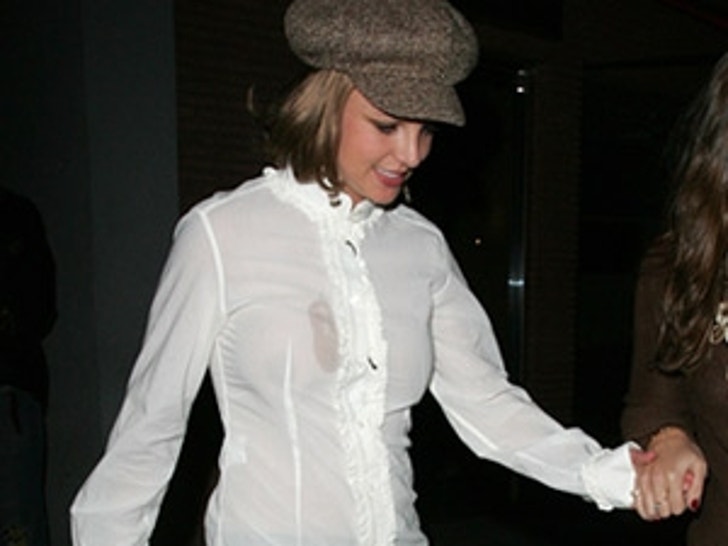 When Britney went to her mother's birthday party, she wore a lace dress with a pink bra. Now it's her sister's birthday, and Brit's wearing a see-through top and no bra. Classy!

Brit put on her best Cleopatra makeup, popped on an apple cap with what appears to be a built-in Dynel wig, velveteen hot pants, her always-there cowgirl boots and what looks like a plastic, salmon colored purse... the perfect ensemble to celebrate lil' sis Jamie's 16th birthday at Ruth's Chris Steakhouse in Beverly Hills. Meaty!
Britney stayed at the restaurant just long enough to stain her blouse.