All Aboard the USS Big Hair & Spandex!
All Aboard the
USS Big Hair & Spandex!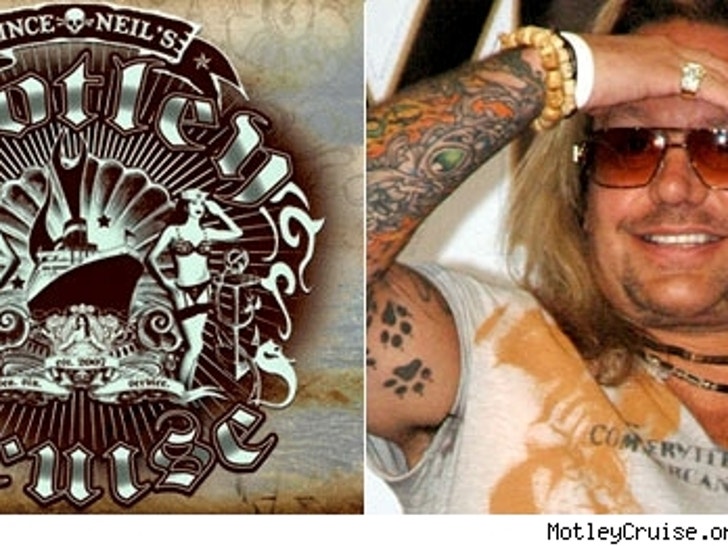 Where's an iceberg when you need one?

Motley Crue frontman Vince Neil has become the rock 'n' roll version of Captain Steubing, and has launched a four-day Mexican vacation aboard the Carnival Imagination called the "Motley Cruise." Sailing the high seas just took on a whole new meaning!
The ship of fools sails January 24, 2008 from Miami, with stops in Key West and Cozumel, and includes concerts by Neil and "several other recognizable bands," yet to be announced. Sounds to us like an episode of "Bands Reunited!"
While rooms start at $479 (alcohol not included), those who opt for the $1400 - $1700 suites get priority seating for the concerts. Is that a perk?
Whatever you do, don't forget sunblock, Dramamine ... and your ear plugs!