Anna's Self-Portrait for Sale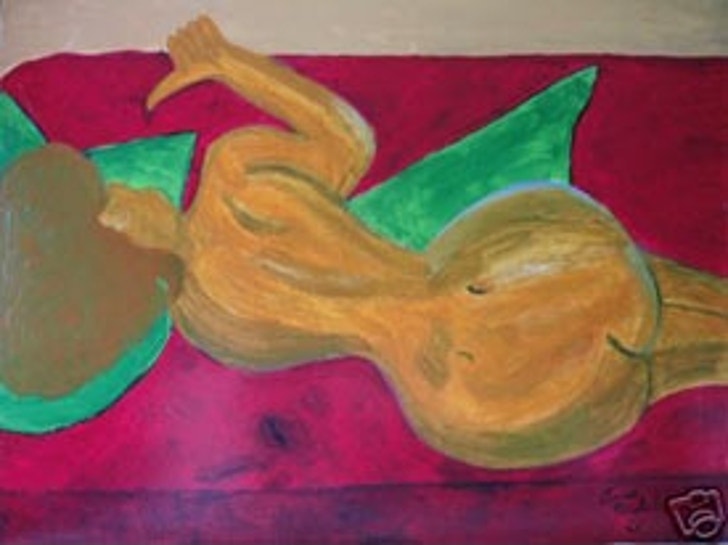 While Anna Nicole Smith's posthumous image sorts itself out, that her star might find its place in the galaxy of troubled blonde bombshells ... her friends are sorting out her mementos ... starting at $1,700,000 on eBay. The seller is kind enough to offer free shipping.

The seller of this painting of a reclining nude says it's Anna's self portrait, and similar to one Anna gave to broadcaster Larry King.
Now this masterpiece can be yours, if you've got a million or two to spare.