"Idol" Ratings Hit a Season J-Low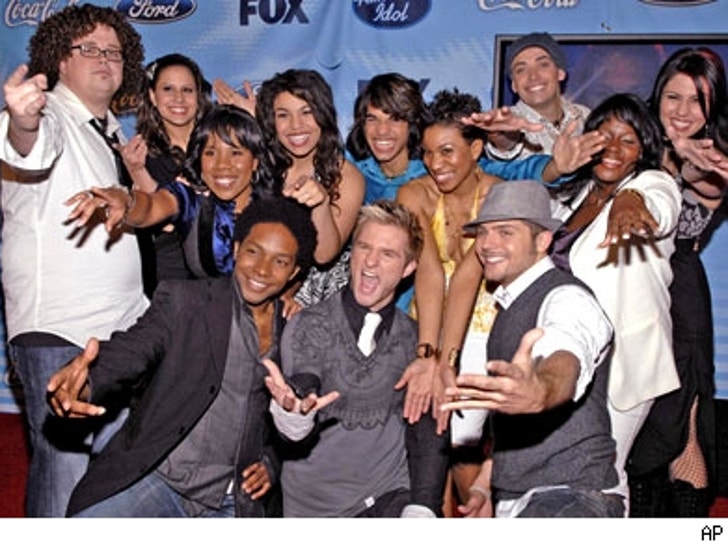 Early numbers are in for last night's "American Idol." The sad fact -- Sanjaya may be up, but the numbers are down.

Fifty-two million eyeballs (or, making the assumption most people have two eyes, 26 million people) tuned in last night to watch J.Lo coach the contestants, according to Marc Berman from The Programming Insider. That's almost a million less than last week, four million less than the same week last season, and 11 million less than the January premiere. Ouch!
But let's get real: "Idol" still rocks. The two weekly shows are consistently #1 and #2 in the ratings, drawing nearly five million more viewers than third place "CSI." So the sky isn't exactly falling, but the juggernaut seems to be getting a little long in the tooth.