"Idol" Reject Is Trying to Screw the Show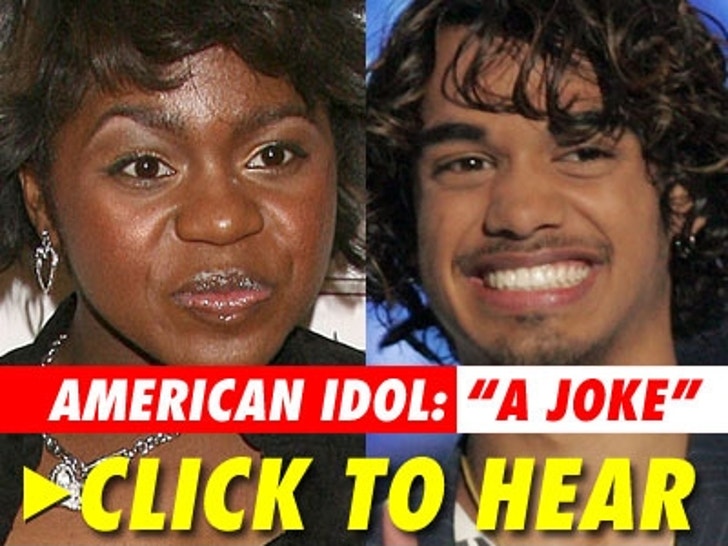 Paris Bennett votes for Sanjaya Malakar -- and she hopes it'll take down "American Idol."

Last season's petite powerhouse phoned into the "Tone E Fly Morning Show" in Minneapolis today, and called "Idol" "a joke," and said she and a few other contestants are using the Web site VotefortheWorst.com to screw with the results.
"We want to see him [Sanjaya] win because it'll kind of prove that 'American Idol' is kind of losing its taste," says Bennett, "it kinda isn't going for talent anymore and more for popularity."
At least she isn't bitter.