Batty Britney Caught on Tape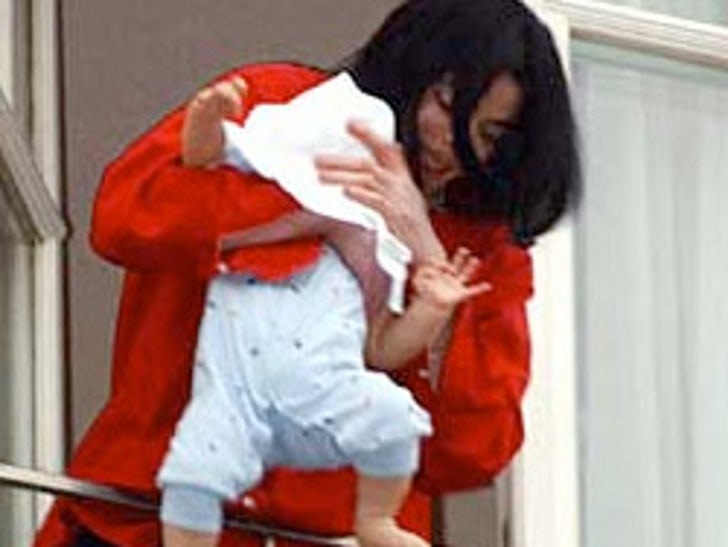 Baldy Britney Spears had her crazy captured on tape this weekend. On Friday Brit went for a tan and a sushi dinner with her cousin and on the way out, she called over a paparazzi agency to tape a little message to the public.
First the fierce baldy thanked her fans for their support. Then she launched into a mad monologue, rattling on in a fake valley girl accent about everything from tabloid troubles to Jesus.
In the minute and a half diatribe, she addresses rumors that she's pregnant, saying, "And, like, I saw these magazines, and they said I was pregnant, and like it's so true. Like, America, believe everything you read because like you're smart and I'm stupid. Like for real." Well put.
The spacey pop star also takes a stab at her management, snarkily adding that, like, "my management totally knew what they were doing when they sent me to rehab."

Michael Jackson is a model parent, says a publisher who traveled with the King of Pop and his kids last month.
Jamie Foster Brown, the publisher of Sister 2 Sister magazine, told Rush and Molloy that the plastic surgery-loving pop is actually a great dad.
"I just noticed also how nice the kids were," she gushed. "They're not privileged at all. They have a lot of fun with [Michael]. They're intelligent, extremely well-spoken, and they like to play jokes."
"He just seemed to be a good parent," she added. "More so than most of us!"
Jon Voight –Deadbeat Dad?
Yet more proof that Angelina Jolie is a "Little Orphan Angie." According to the will of her mother Marcheline Bertrand, who died this past January, Angelina's father Jon Voight owes $180,000 in back child support.
Not that she –- or her strange brother James Haven –- needs that money now. But it may help explain Jolie's rocky relationship with dear daddy.
Bertrand's will, which was filed in court on April 13, lists Haven and Jolie as co-executors and instructs them to split the estate.
Party Favors..."Greys Anatomy" Wins Gay Award...Christina Ricci's Need For "Speed"
Over the weekend, "Grey's Anatomy" received an Outstanding Individual Episode Award by the Gay and Lesbian Alliance Against Defamation (GLAAD). No word on whether homophobic remark-spewing actor Isaiah Washington attended the event. ... "Black Snake Moan-er" Christina Ricci is set to appear in a live-action remake of the 1960s cartoon "Speed Racer," created by "Matrix" masterminds Larry and Andy Wachowski.