John O'Hurley, Come On Down?
John O'Hurley
Come On Down?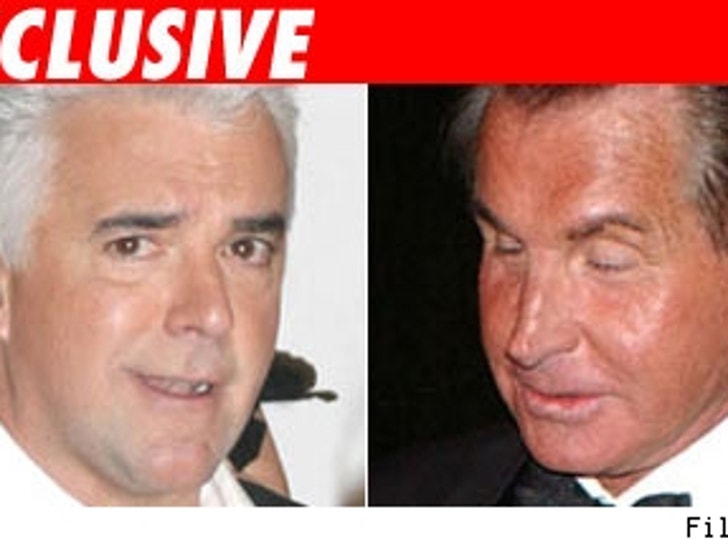 TMZ was first to report that George Hamilton was a front-runner to grab Bob Barker's stick mic as the replacement "Price is Right" host ... but now it seems that the perennially tan Hamilton may have been beached.
New sources tell TMZ that John O'Hurley is the leader of the pack, saying, "He auditioned and they loved him!" Reps from CBS declined to comment on either of the candidates. O'Hurley, best known as Mr. Peterman on "Seinfeld," has appeared as host on numerous shows, including Mrs. America, the Emmys and "Family Feud." He also showed that he has all the right moves on the first season of "Dancing with the Stars." Spin that wheel!
Perhaps they should all just play a competition round of Plinko!
UPDATE -- Or maybe not. Sources now tell TMZ that O'Hurley loves doing "Family Feud," "hated" doing "Price is Right," and would only take the gig if producers paid him a ton of money!
Could this all be a ploy to drive down the asking price of the two guys that really, really want the gig (Mark Steines and Todd Newton)?
UPDATE TO THE UPDATE: Through his rep, John O'Hurley tells TMZ, "I would be honored to be considered to take over for Bob Barker and replace someone that I admire so much." His rep adds that Hurley didn't hate doing "Price is Right" -- in fact, he has never even hosted it!