Fur Flying After Celebrity Pet Eats It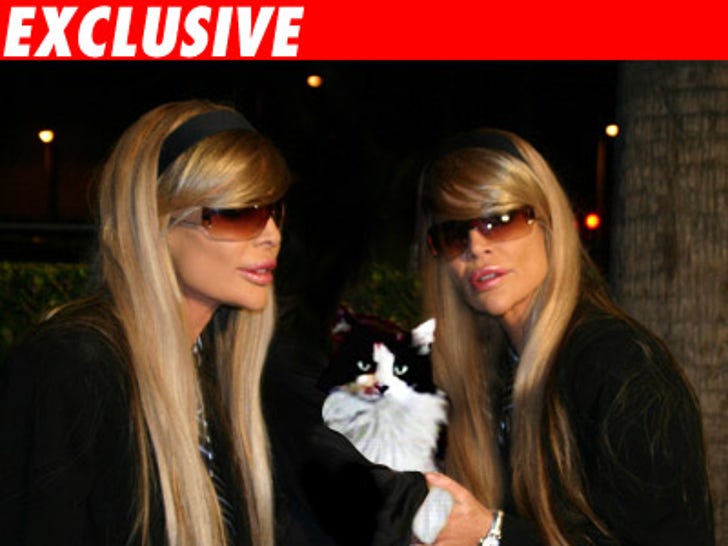 The bodaciously-bosomed Barbi twins claim their beloved kitty was killed in the contaminated pet food mess -- and now they're busting out in front of a class action lawsuit against some of the world's biggest pet food manufacturers. Meow!

The Playboy Playmates turned animal rights activists, Shane and Sia, along with Shane's actor husband Ken Wahl, allege in a suit filed this week in Los Angeles County Court, that Menu Foods, Purina, Nutro and Del Monte foods are responsible for the death of their cat, Cutest, and thousands of other cats and dogs nationwide. Menu Foods recalled 60 million cans and pouches of pet food in March, after discovering a chemical in their food was found to have caused kidney damage in cats and dogs.
The Barbi twins are asking for unspecified damages to cover veterinary bills, attorneys' fees and other costs ... and "burial and disposal costs."