Farrah Fawcett -- Busted!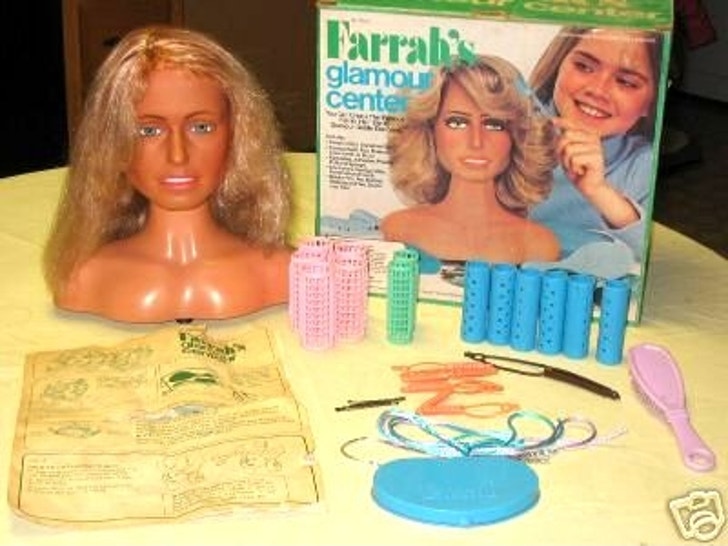 Did you always want a Farrah Fawcett feathered wingback hairdo? Perhaps you have one now. Need practice?

Get your flip-away practice with Farrah's Glamour Center, now available in this angelic eBay auction. The seller claims the "box is in good condition as well as Farrah's head."
Now you can run your fingers through Farrah's hair ... even if it is a little creepy.