Gwen and P!nk Cut From "Idol Gives Back"
Gwen and P!nk
Cut From "Idol Gives Back"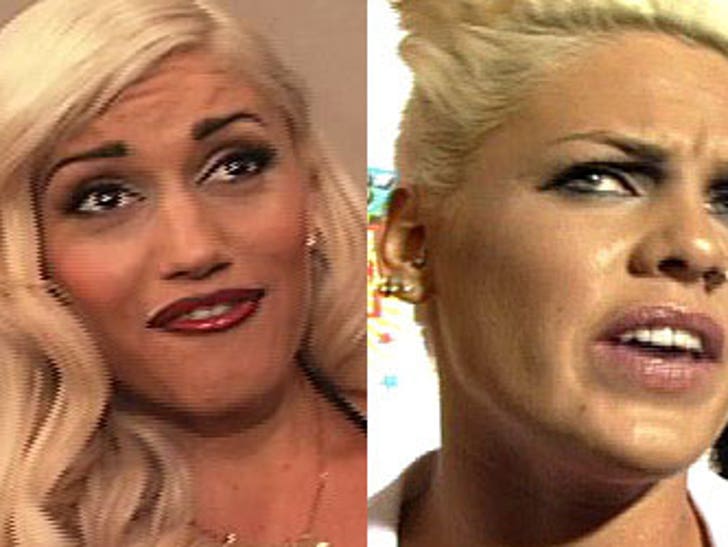 While no contestants were eliminated on "American Idol" last night, two other singers were -- Gwen Stefani and P!nk!
Last night's "A.I." charity benefit concert, "Idol Gives Back," included performances by Kelly Clarkson, Josh Groban -- even a pre-taped-from-the-crypt Celine Dion/Elvis Presley duet -- which TMZ exclusively revealed on Monday. But Gwen and P!nk -- who had been previously announced as participants -- failed to get any screen time! Oh no they dit'nt!
Both Gwen and P!nk had pre-taped their performances, so their appearances just needed to be edited into the "live" telecast. Sources tell TMZ that the lovely ladies were "cut for time," and their segments should air on upcoming episodes of "Idol."
Well, thank God they found time for that idiotic "Stayin' Alive" montage and Il Divo!