Akon Lets the Ladies Smack That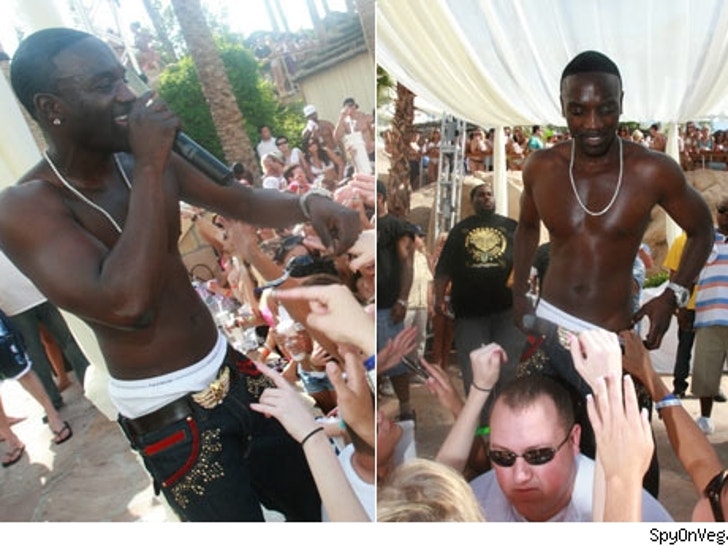 Singer Akon appears to be losing his trousers to the inquisitive hands of fans at the Hard Rock Hotel and Casino, but it just don't matter to him.

The Gwen Stefani-collaborator and recent "American Idol" guest star played the pool at the Hard Rock over the weekend, and there were plenty of chicks on that jock, as he headlined a concert to welcome back the Rehab pool party. The only thing that needed rehabbing after this show was, as far as our friends at SpyOnVegas.com could tell, were Akon's drawers.