Bikini-Clad News Babe: Sexy Pix "Purely Platonic"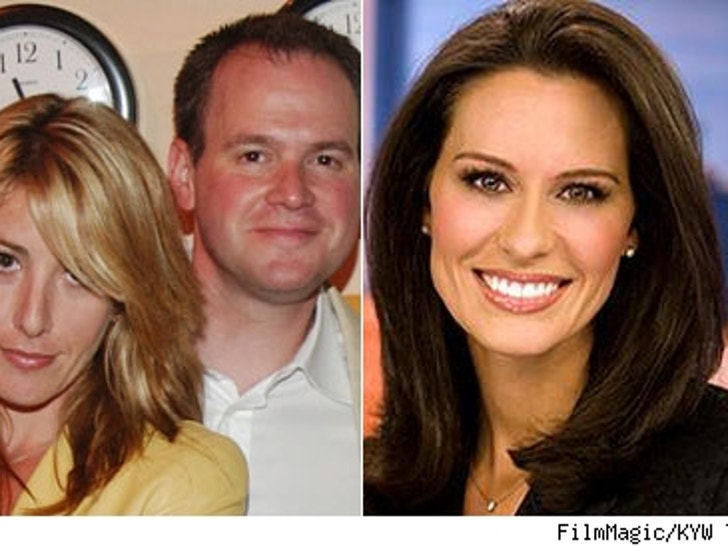 The TV reporter who sent NFL Network anchor Rich Eisen revealing snaps of herself in a bikini -- and got an hilariously acidic e-mail response from Eisen's wife (who found them on their shared account) -- says the photos are, you know, just "harmless pictures" that "friends" trade.

Alycia Lane, an anchor at Philadelphia's CBS affiliate KYW-TV, just sent a statement to TMZ saying that she and Eisen have been "purely platonic" friends "for almost 10 years" and that they "regularly exchange e-mail and photos." Including, as Page Six reported, "seven e-mails and several bikini photos" from Lane, which went into the account shared by Eisen and Shuster. Oopsy!
Shuster, in a letter obtained by the Post, hissed back at Lane: "Boy, do you look amazing in a bikini ... congrats! Whatever you're doing, (Pilates? yoga?) keep doing it -- it's working for you ... sorry but those seven e-mails you sent to my husband, Rich, well, oops, they came to the e-mail address we both use from time to time." Ouch -- and Shuster then forwarded Eisen's personal email address, "since you surely are trying so hard to get attention."
KYW-TV tells TMZ it won't be taking any punitive action against Lane. Calls to Eisen and Shuster seeking comment were not immediately returned.