Ellen in Bed with Lindsay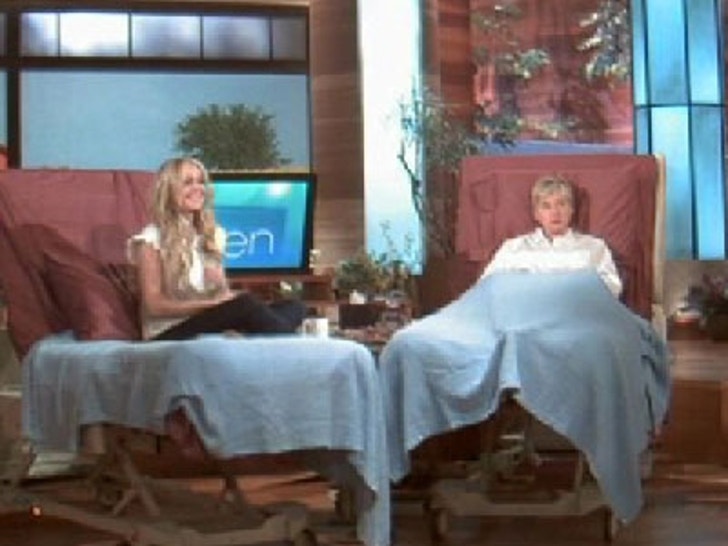 Ellen DeGeneres and Lindsay Lohan got in bed -- at the same time -- and it was all caught on tape!

As TMZ reported yesterday, Ellen will be forced to perform her talk show hosting duties from a hospital bed -- the result of a bum back. Ever sympathetic, Lindsay Lohan followed suit.