Buffy the Shoe Shop Slayer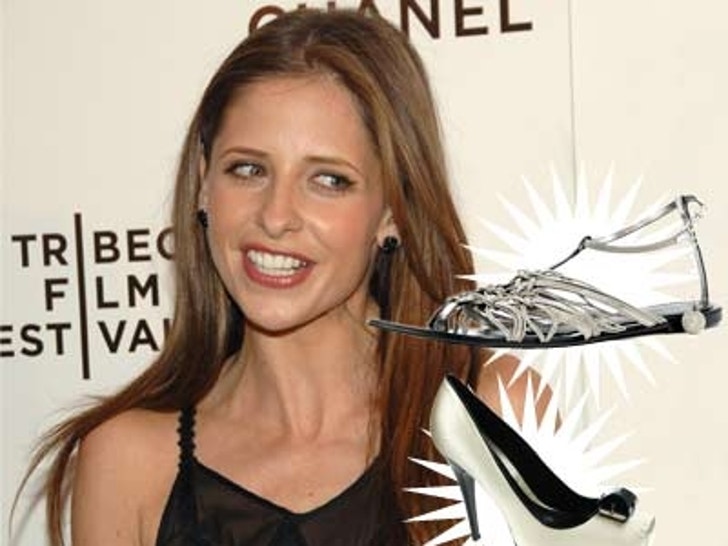 Sarah Michelle Gellar didn't let a torrential downpour get in the way of her shoe fetish, while on a retail rampage through New York. Carrie Bradshaw would be so proud!

TMZ has learned that Sarah and a galpal were making their shopping rounds through trendy Soho when the rains came. Run for your lives! Naturally, the ladies sought refuge in Manhattan's largest women's shoe store, Te Casan, and quickly got back to business. The "Vampire Slayer," who sources say was extremely polite, tried on shoe after size seven shoe, eventually dropping nearly $1000 on an ivory-jeweled ballet heel and a chain silver sandal by Gaetano Perrone. Ch-ch-charge!
In town for the Tribeca Film Festival premeire of her new film, "The Air I Breathe," TMZ spies say SMG left her purchases at the store, saying she'd be back for them later -- probably just after sunrise!