Not TrimSpa, Baby
Not TrimSpa,
Baby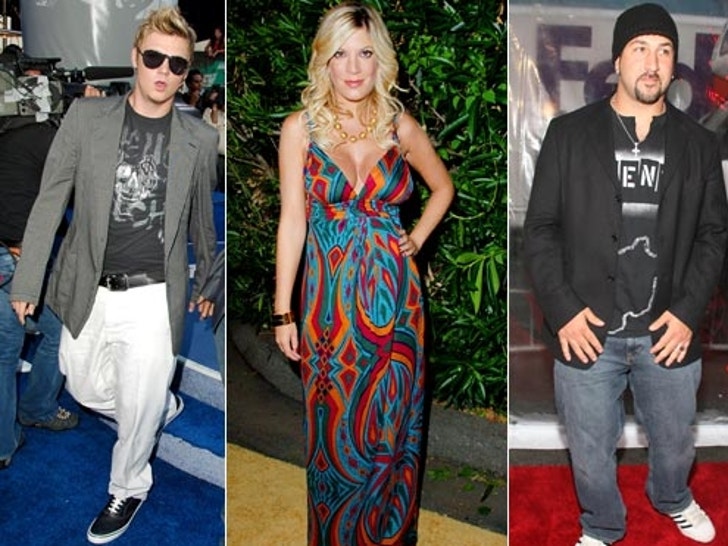 With Anna Nicole in formerly heavy spokesmodel heaven, and Kirstie Alley's weight loss seemingly at a halt, there's an open position for a celeb weight loss spokesperson. Who's in line for the job? Two boy banders and a Spelling!
"Dancing with the Stars" pudgy twirler and former *NSYNCer Joey Fatone (make your own joke on his last name), Nick Carter (seen him lately?) and Tori Spelling (baby weight) have all hopped on the NutriSystem diet. Tori and Joey have been working closely with NutriSystem's VIP/Celeb counselor Stacie Mullen, and according to the stars, the system has done wonders for them.
Former Backstreet Boy Carter has also been raving to friends that the diet is the best thing he's done for himself in ages. Well after watching his family and their reality show, that's clear.
Are these three competing to be the next spokestubby? TMZ chewed the fat with a NutriSystem rep who told us, "Yes, all three are on the diet, but not spokespeople -- Nick's lost 30 pounds, and Joey's lost 25. They're just enthusiastic clients who have no problem telling the world they're finding great success on the program!"