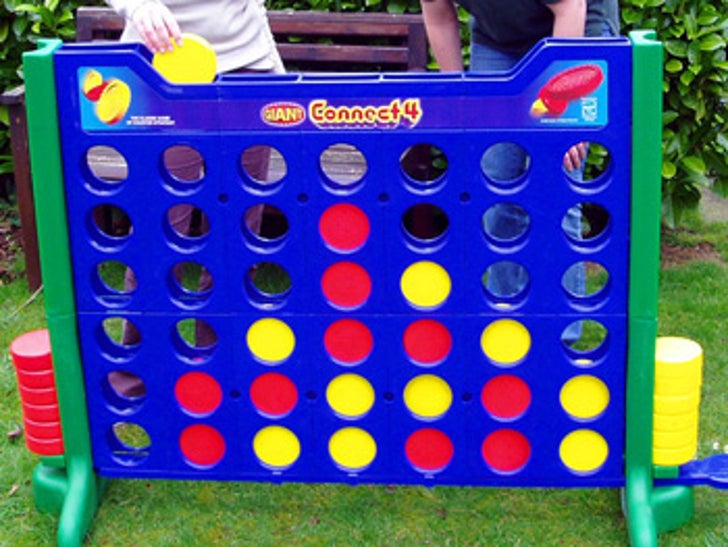 If you take anything from your childhood and enlarge it, you've got an automatic winner on your hands. The giant Connect 4 is no exception.

The oversize game stands 43" tall and includes 42 colorful disks. In fact, it's exactly what you need to show those snobs with their giant chess pieces just how sophisticated you really are. Introduce your kids to the high stakes world of Connect 4 ... or just set it up in your cubicle and challenge fellow employees. Loser buys lunch?
Of course, you can finally take revenge on that sneaky sister of yours.