Celebrity Handwritten Divorce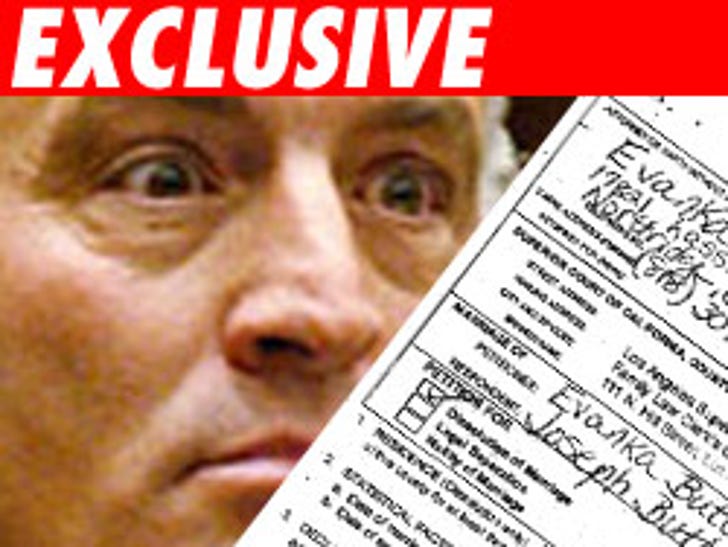 Say it ain't so. Joey Buttafuoco is gettin' unhitched.

Joey's wife, Evanka, has filed for divorce in L.A. County Superior Court. The couple married two years ago. Evanka cited irreconcilable differences.
As for assets ... well, not so much. Evanka wrote, "Consumer debt only."
One interesting note, the marriage of Joey's Long Island Lolita Amy Fisher is also reportedly on the rocks. The NY Post reported last week that Fisher and husband Lou Bellera are one step away from divorce.
Could old love be rekindled??