Governator Has Plans for Paris??!!!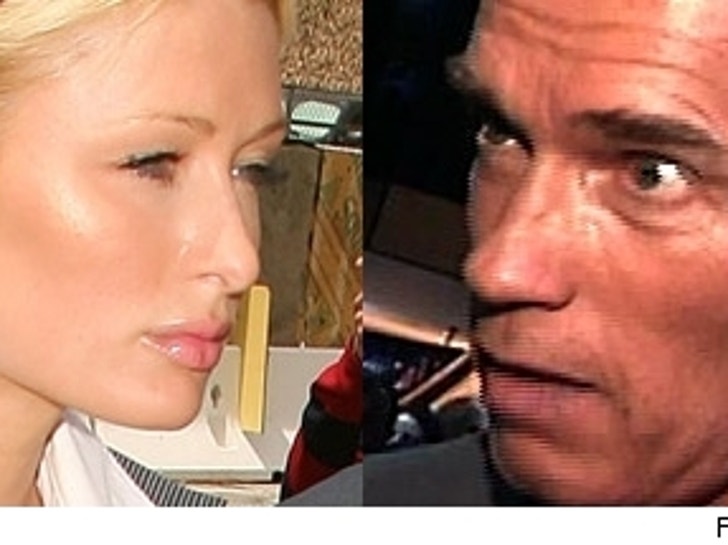 A petition is circulating that begs California Governor Arnold Schwarzenegger to pardon Paris Hilton.

TMZ placed several calls this morning to the Guv's office. The first person we spoke with said there were "rumblings" about the petition in the office, but he wouldn't be more specific.
We then spoke with someone else who said she'd get back to us. We then asked if that meant the Governor had Paris plans. She giggled and said, "maybe."
BUT WAIT! Just as we were about to publish the article (finger literally on the button), TMZ got a callback from the Guv's Press Secretary, Aaron McLear, who said that Arnold's office is prepared to give Hilton a fair shake! McLear told TMZ the office is prepared to treat Hilton's request "no differently than any other request filed to the Governor's office." McLear added the Governor only acts in "extraordinary circumstances." We asked if Paris qualified -- all we got was a laugh.
So far, they haven't received the petition, asking people to "sihn" (sic) in support of Paris.
While word of Paris' pardon has made its way throughout cyberspace and all over mainstream news, McLear said that he's not sure if Schwarzenegger himself is aware of Paris' plight, but he did admit that Arnold's "staff members certainly are."