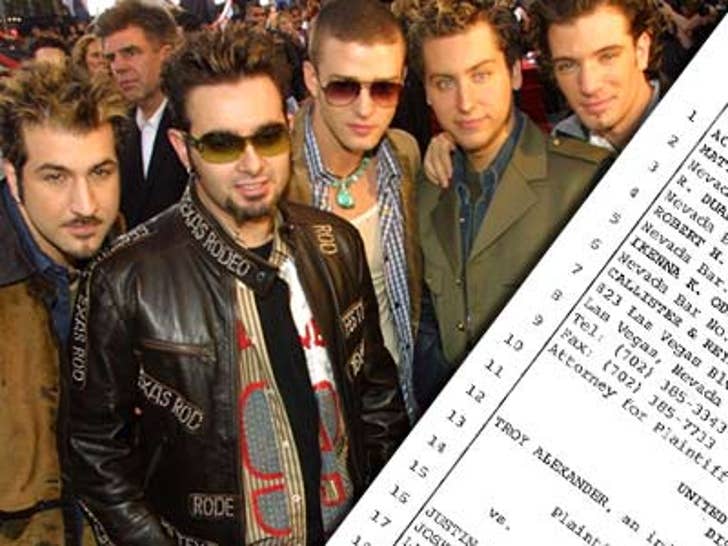 Justin Timberlake, Lance Bass and the rest of the boys from *NSYNC, along with their label Jive Records, are being blasted over a hit song from the past that they allegedly ripped off -- and the dispute could cost 'em more than $10 million bucks.

In a lawsuit filed yesterday in a Las Vegas Federal Court, a musician named Troy Alexander (aka "Royal T") claims he met with Jive records in 1990 and introduced them to his demo tape of the song "Up Against the Wall." According to documents, JIVE signed *NSYNC a few years later, who then released a song "substantially similar" to Alexander's work in 2001. The song in question featured the same title and was featured on the smash album "Celebrity." The boys also performed the song on their "PopOdyssey" tour.

According to Troy's attorneys at Callister and Reynolds, the similarities are much more of a "battle of written lyrics," as opposed to sound.
A rep for Jive told TMZ that they were not aware of the claim and had not been served with any papers.