Pax -- Even Closer to Becoming a Pitt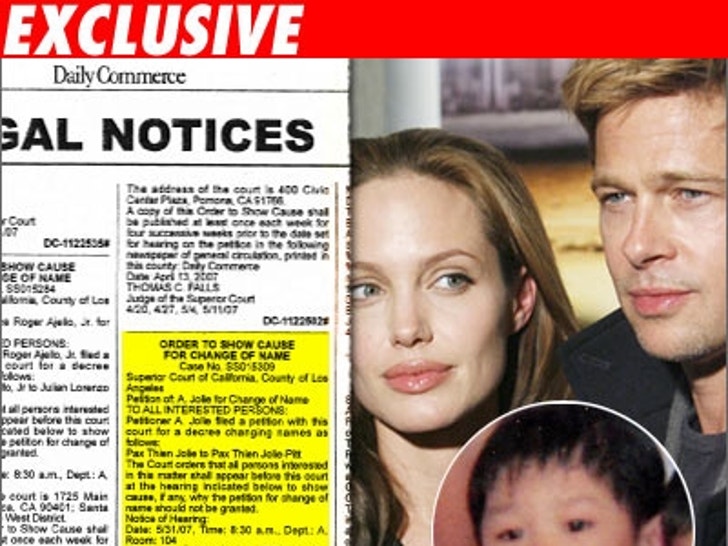 TMZ has obtained the required public notices announcing Angelina Jolie's desire to change newly adopted son Pax's last name to Jolie-Pitt.

The law demands that Jolie publish information about the little guy's name change for four consecutive weeks -- in any publication -- so that anyone wishing to legitimately contest the the name change has the proper information to do so.
Sneaky Angelina chose the Daily Commerce, a small legal journal with a circulation of about 800. Fortunately, one of those readers is a TMZ fan! The posting, which has already been published three times, will run one final time in Friday's edition.
Jolie's next court hearing is scheduled for May 31, when Pax is expected to officially become a Jolie-Pitt.