New Campaign For Paris' Release -- Pink Bracelets?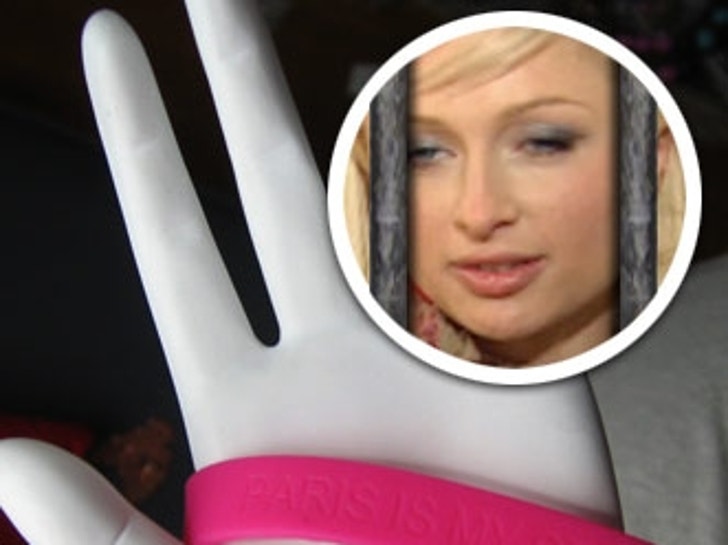 Forget LiveStrong ... show your love for Paris by slapping one of these babies your wrist. And no, we don't mean handcuffs!

Redfreckles.com is selling these hot pink bracelets inscribed with "Paris is my cell mate" for a measly $5. That's hot!
"The heiress has been a loyal customer of Red Freckles and we want to show our love and support for her during this most difficult and trying time," says Red Freckles Founder and CEO, Lisa Shulman, who is donating a portion of the proceeds to MADD. Red Freckle's celebrity clientele also includes Lindsay Lohan, Amanda Bynes and Alicia Keys.