Paris Hilton's Bizarre OJ Connection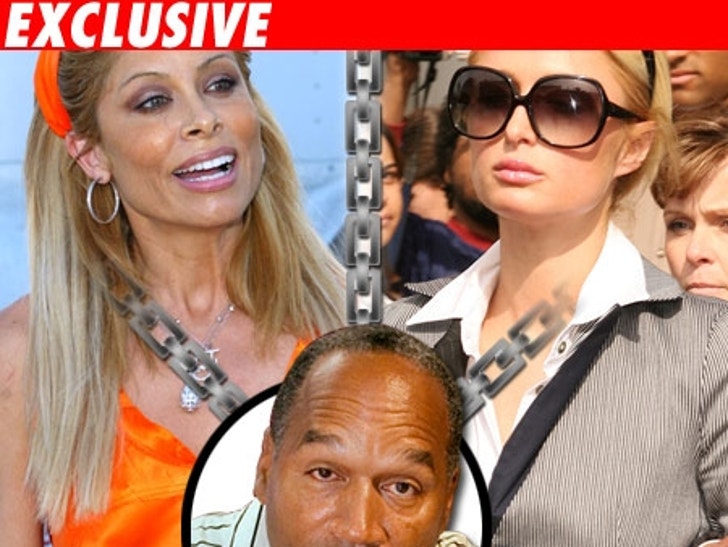 Think Paris Hilton and OJ Simpson have nothing in common? Think again!

A well-placed source tells us that none other than Faye Resnick -- Nicole Brown Simpson's F (former) BFF -- was at Paris' house during a meeting yesterday between Paris and her attorney. You may remember Resnick testified against the Juice in his murder trial, and then posed for Playboy magazine.
Wonder what Paris has in common with Faye? .........
UPDATE: An astute TMZ source has solved the mystery. Faye Resnick is a friend of the Hiltons and decorated Paris' home. She's now working as an interior designer!