Joe Francis to Candy: Back Off!!!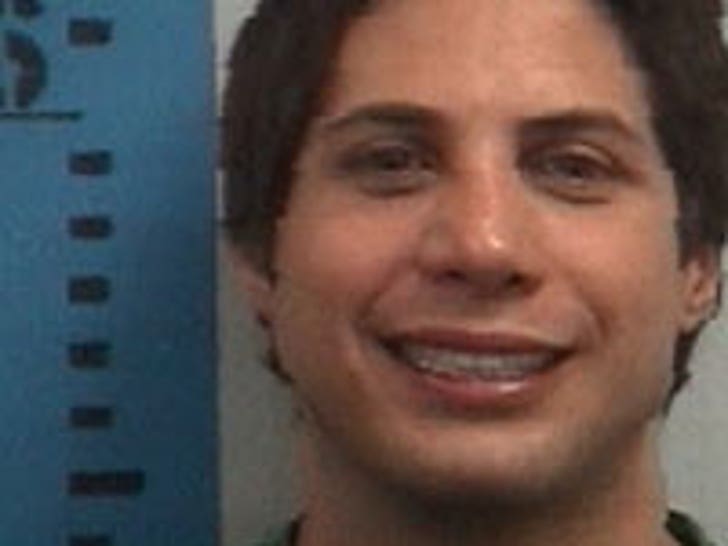 Joe Francis has fired back at Candy Spelling for the open letter posted this morning on TMZ. Francis is currently in Federal custody. Spelling's letter was read to Francis this morning by phone. Francis tells TMZ he wrote the response himself.

I don't know you, I have never met you and I don't know anything about you. After reading your letter posted on the internet, my mental picture of you is of a lonely old woman living in a mansion in Holmby Hills with let's say 300 cats jumping around, some in their own feces.
I have tried to think to myself what would compel a woman such as yourself to write a letter to someone they have never met? Even worse, you are making up your mind based on headlines. I can understand you writing Paris Hilton a letter out of care because as you said in your letter, you have known her most of her life. Then again, it's sad and pathetic you had the audacity to post that letter on the internet instead of just sending it to Paris personally.
Candy, you don't know any of the facts concerning my situation. I am a hardworking, compassionate and honest person. I will prevail just as I have in the past because overcoming adversity is not only a part of the entrepreneurial experience but a part of life. You should appreciate this and know this more than anyone and I am ashamed of you for forgetting how hard it is to make it in this world and the people who would love to tear you down because you have. Sadly, it appears you have become one of those people.
Contrary to what you have said in your letter, my world has not changed. My business Girls Gone Wild is thriving and posted record sales last month. Most important, my friends and my family (I love you guys....) have stood by me. This whole situation will be over soon and I will be standing strong.
I have never played a victim but I have always been a fighter. I will ultimately prevail in the matters at hand but I am concerned that you will die a lonely and unfulfilled person playing with those cats and posting open letters to people you have never met on the internet.