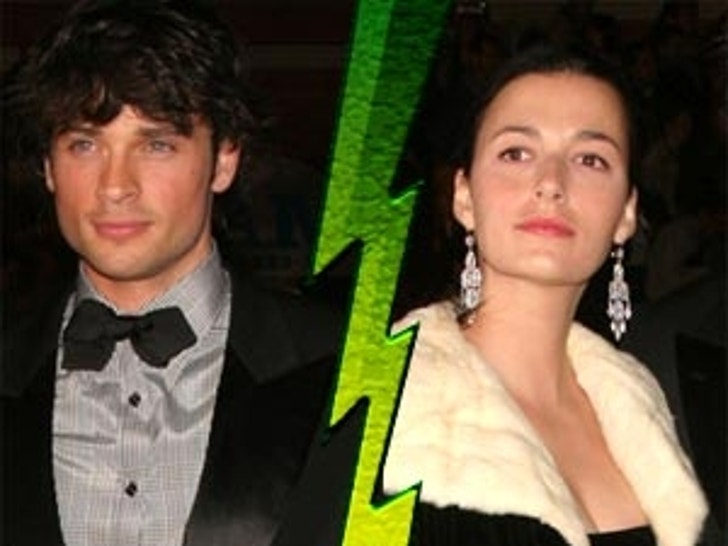 A TMZ spy spotted "Smallville's" Tom Welling and his wife of five years, model Jamie White, at Samy's Camera in Los Angeles -- and the couple seemed to be confronting Kryptonite!

Welling and White were in the video department, and while our spy didn't see what sparked the argument, he did say that Jamie looked furious as she yelled at Tom and stomped off. Call the Daily Planet!
Tom followed, and just like that, Superman and the damsel that he stressed were gone.
We tried contacting Tom's reps, but were unable to reach them by deadline.