Kevin Spacey is a Baller!
Kevin Spacey
Is a Baller!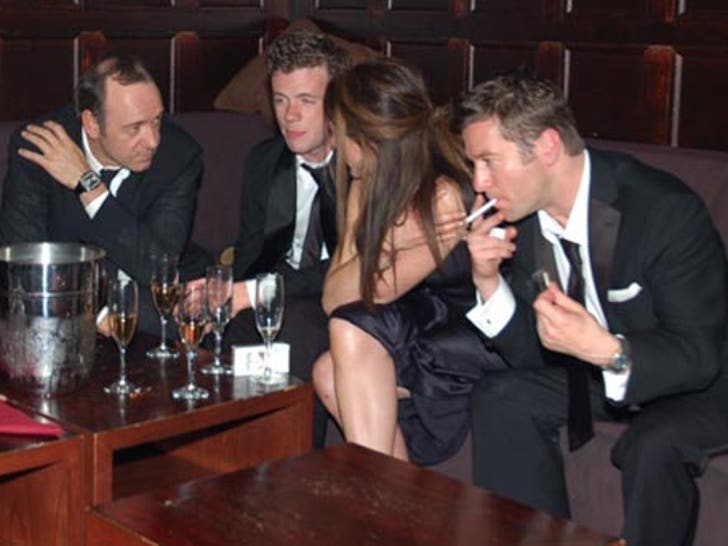 Getty
TMZ has obtained a photo of Kevin Spacey on a recent outing at NYC hotspot The Plumm, and let's just say the actor was feeling a little like Diddy while hittin' the club.
Spacey hit the Manhatttan club scene to celebrate his Broadway co-star Eve Best's win of a Drama Desk Award for Best Actress. Sources inside the club tell TMZ that Kevin wasn't going for the normal run-of-the-mill vodka in his VIP booth, instead ordering 5 bottles of Cristal champagne. At $800 a pop -- that's $4000 -- ballin'! Owner Noel Ashman was feeling the love, so he sent over another bottle to add to the party! Bottoms up, K dog!
Spacey was also given the extra special treatment ... exclusive access to the club owner's personal bathroom. An Oscar winner should be able to powder his nose in private!