Beckhams to Los Angeles: Bite Me!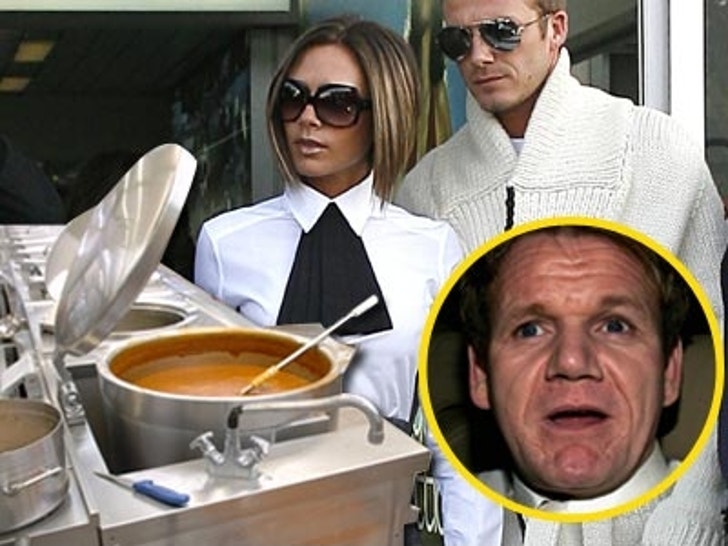 Things are heating up in the kitchen between Victoria and David Beckham -- and "Hell's Kitchen" star Gordon Ramsay -- literally!

The swanky British power couple and the foul-mouthed reality TV chef are planning to open a restaurant in Los Angeles.
Oh, yes, Posh is a woman who looks like she enjoys a hearty meal! Once a year! Ramsay tells News of the World, "We've been friends for a while and have spoken about it. There's always been something in the pipeline." Food, glorious food!
Posh, who's meat-free (obviously), has reportedly insisted that the menu offer a range of vegetarian options. PETA-licious! Mrs. Beckham wouldn't dare chow down on plates of greasy fish and chips! The horror!